Bianca Ojukwu Opens an Official Web Page
Bianca Ojukwu, the immediate past Ambassador of Nigeria to Spain, has launched an official website and page. According to her media aide, Uchendu Precious, the web page is designed to be a platform for the former wife of the late Ikemba  Ojukwu, to showcase her activities during her tour of duty as the head of Nigeria's mission to Spain. Also, it would be used to highlight on her role as, Nigeria's permanent representative on United Nations World Tourism Organization (UNWTO) and about the tourism industry in Nigeria and the world at large.
Ambassador Bianca Ojukwu, who recently bagged a Master's Degree in international relations, would use the web page which is to serve as a resource center for vital information as a forum to relate her wealth of experience and knowledge to provide information in the area of: human rights, politics, cooperation, international mediation, negotiations and tourism.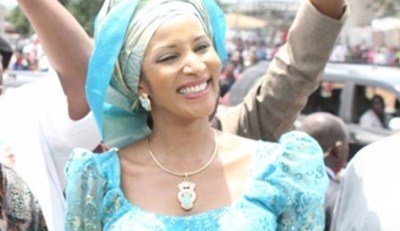 This web page would be of great benefit as it would be used to focus on Bianca Ojukwu's activities, especially her engagements with, non-governmental organizations and institutions. Using the experience she has garnered to affect positively, the society, her community as to help build stronger institutions and encourage an environment where human right can thrive.
The public can communicate and receive feedbacks from Ambassador Bianca Ojukwu through this website/page. For more details, log into, www.biancaojukwupage.com